Change the way you cook beef with this spicy, aromatic and bold stir-fried beef dish today. Juicy tender beef mixed with cool vegetables is a particularly attractive stir-fry dish for your family's rice tray. Let's go to the kitchen to do it!
Ingredients (For 4 people)
Beef 200 gr
1/2 bell pepper
1 horn chili pepper
1 red chili (small)
Chili powder 1 tbsp
Onion 1/2
Purple onion 1 piece
Green onion 3 branches
Celery 1 branch
Garlic 1 clove
Ginger 1 branch
Tapioca starch 1 tbsp
Chicken broth 3 tbsp (or filtered water)
Soy sauce 1 tbsp
Oyster oil 1 tbsp
Chili sauce 1 tbsp
Cooking oil 100 ml
Pepper 1 teaspoon
Common seasoning 1 little
Making
1. Prepare the Ingredients
Garlic, ginger, and red onion peel and chop finely.
Cut the roots of spring onions, wash them under running water, and cut them into small pieces.
Chili peppers, bell peppers are washed, gutted and seeds removed and cut into small squares. Wash red chili, cut into small pieces.
Celery washed and cut into small pieces.
2. Prepare and Marinate Beef Powder
Buy beef, wash it with saltwater, rub it with your hands to remove all the dirt on the meat. Use paper towels to drain the water and cut it into thin slices along the grain.
Put the beef in a bowl to marinate with 1 tablespoon of tapioca starch, 1 tablespoon of cooking oil, mix well to coat the beef evenly.
If you love Grilled Spicy Beef Rice Plate or Grilled Spicy Beef & Egg Rolls, You Can Make and Order in Mr Pho. Thank You!
3. Stir-fry Beef
Put 80 ml of cooking oil in a pan, bring to a boil over high heat. Next, slowly add the marinated beef and fry for 1-2 minutes.
When the beef is cooked, remove it to a plate to drain the oil.
4. Make the Sauce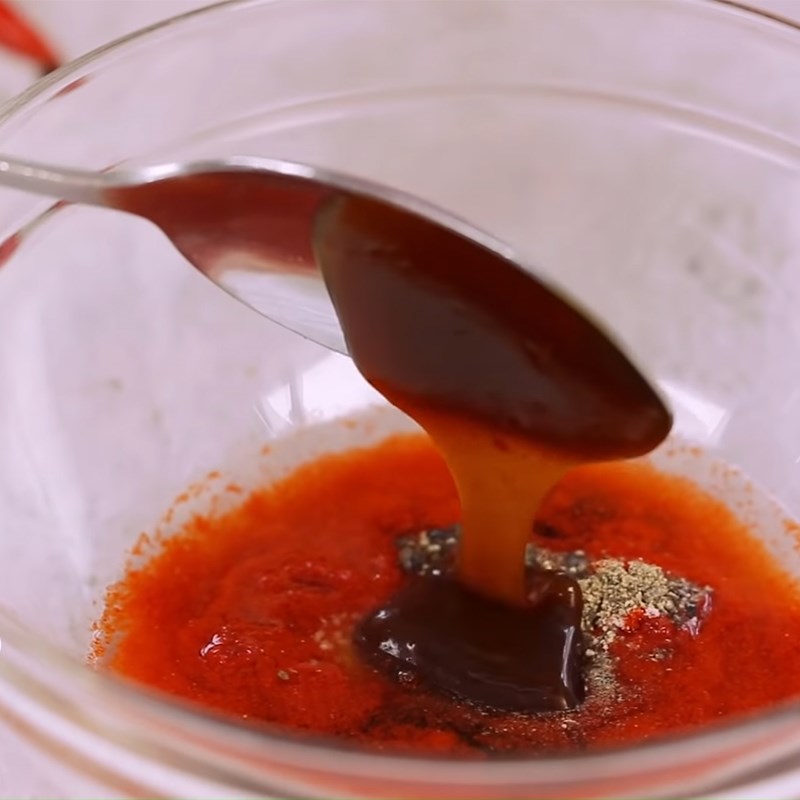 To make the sauce, add 3 tablespoons chicken broth (or filtered water), 1 tablespoon soy sauce, 1 tablespoon oyster sauce, 1 tablespoon paprika, 1/3 tablespoon seasoning, 1/4 teaspoon pepper soup, 1/2 tbsp sugar, 1 tbsp chili sauce.
Use a spoon to mix the spices together.
5. Stir-fry Food
Heat 2 tablespoons of cooking oil (about 15ml) in a pan, add garlic, red onion, minced ginger and saute until fragrant.
Next, add onions, bell peppers, 1 teaspoon peppercorns to the pan and stir-fry evenly, when the onions and bell peppers are a bit soft, add the beef and stir well.
After about 1 minute, the sauté pan has a strong smell of beef, then add the prepared sauce and stir-fry until the beef absorbs the sauce evenly.
Finally, add the horn peppers, red peppers, scallions, and chopped celery to the pan, continue to stir for about 1-2 minutes with medium heat.
Finished Product
Stir-fried beef with spicy aroma, tender and fatty meat combined with the spicy taste of chili, garlic, ginger and bold sauce. If you eat spicy stir-fried beef with salad or hot rice, there's nothing better than that!