How to make durian smoothie with delicious taste and extremely simple way will help you have a delicious and cool smoothie this summer. In addition, durian is also a delicious and nutritious fruit for the body.
Let's follow how to make delicious durian smoothie below!
Ingredients:
Durian: 3-5 packs
Condensed milk: 50ml
Fresh milk: 50ml
Shaved ice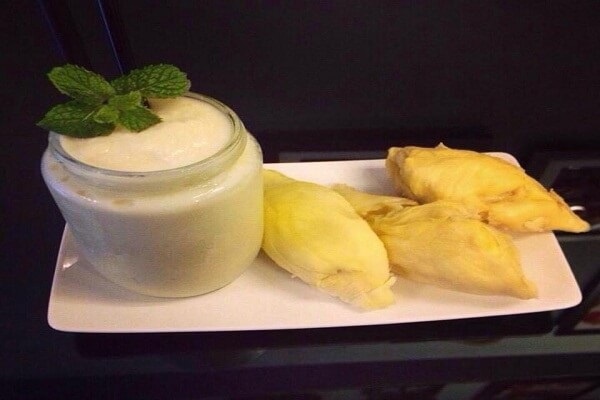 Instructions:
Step 1: Buy durian and separate the seeds to get the flesh of the durian fruit.
Step 2: Put the mixture of durian, condensed milk, fresh milk and prepared shaved ice in a blender, blend for 2 minutes until pure and smooth.
Step 3: Finally pour the smoothie into a cup, decorate with a few mint leaves to make it beautiful and enjoy.
Note When Making Durian Smoothie:
If you want a delicious durian smoothie, you should choose Thai durian, yellow rice, ripe until it has a fatty aroma. If using a durian that is soaked in medicine or ripe, it will lose the delicious taste of the smoothie.
Depending on your preferences, you can increase or decrease condensed milk and fresh milk.
In addition, you can add shaved ice after grinding or put the smoothie in the refrigerator for 20-30 minutes to cool and then enjoy.
You can eat it with whipped cream as well.
It is also very delicious to combine durian butter with smoothies.
Good luck with your durian smoothie!