Whether grilled beef is delicious or not depends on the seasoning step. Here are 3 ways to marinate delicious grilled beef that anyone can do.
Recipe 1: Marinate Beef With Soy Sauce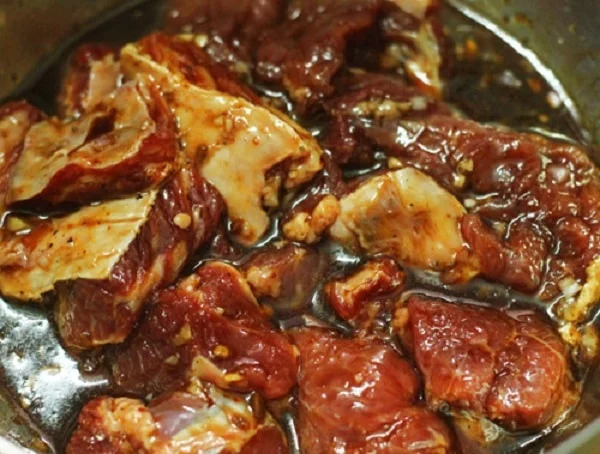 Beef marinated in soy sauce is said to be the Korean and Chinese style of grilling. The aromatic sweetness of grilled beef marinated in this way comes from the soy sauce and natural flavors of the fruit.
Prepare:
1 kg beef (for 4 people)
1 apple
1 pear
1 onion
5 cloves of garlic
50g white sesame seeds (half a small bowl of fish sauce)
Spring onion
Condiments: soy sauce, sesame oil, sugar, fish sauce
Mr Pho is serving delicious Grilled Beef & Egg Rolls Rice Plate. If you love this dish, you can Order Here. Thank You!
Instructions:
Clean beef, chill for about 10 minutes and then cut it horizontally into thin slices.
Grate onions, apples, pears into small pieces or can be squeezed to get water to marinate.
Minced green onions, crushed garlic and minced finely.
When ready, add the beef and mix well with the chopped onion, apple, and pear mixture. Add 1 teaspoon of sesame oil, 1 teaspoon of fish sauce, 1 teaspoon of sugar and 2 teaspoons of soy sauce.
After mixing well, you can marinate it for 6 to 8 hours and then bake it.
Recipe 2: Honey Grilled Beef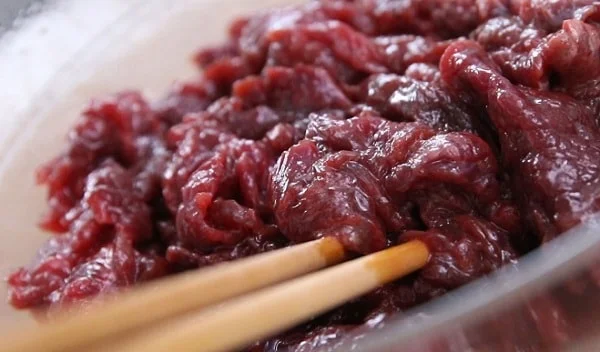 This is the most popular way to make the familiar taste when eating grilled food at eateries, restaurants or in the menu of birthday party booking units with BBQ dishes. You will feel very clearly the sweetness of grilled beef when marinated in this way.
Prepare:
1kg beef (for 4 people)
5 cloves
3 lemongrass plants
50g fresh ginger (1 bulb)
Spices: honey, fish sauce, pepper, cooking oil, seasoning, five spices.
Another dish is related to grilled beef is Grilled Beef Noodle Bowl. Mr Pho thinks you'll love this dish. Please Order Here. Thank You!
Instructions:
Wash the meat, cut into pieces about 0.5 cm thick and then put in a large bowl.
Add minced garlic, chili, and lemongrass together with ½ pack of five spices, 2 tablespoons of oil, 1/3 teaspoon of pepper, 2 teaspoons of honey and 1/2 teaspoon of seasoning.
Mix well and marinate for 6-8 hours before you can bake. The longer it is marinated, the more delicious it will be.
Recipe 3: Griiled Beef With Satay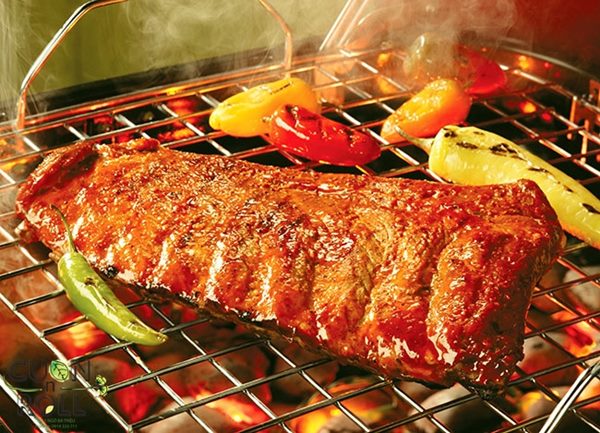 This dish will be suitable for those who like spicy food. Before marinating, you should consult people to adjust the appropriate spiciness.
Prepare:
1kg beef (for 4 people)
5 cloves of garlic
Spring onion
Fresh milk with sugar
Chili powder (adjust to taste)
Seasoning: satay, seasoning, fish sauce, main noodles
Grilled Beef, Pork & Egg Rolls is another delicious dish. If you want to try, please Order Here. Thank You!
Instructions:
Clean beef and cut into 0.5cm thick pieces. Minced garlic, chopped scallions.
Marinate with 1 teaspoon of fish sauce, 1/3 teaspoon of seasoning seeds and 1/3 teaspoon of noodles and mix well. Wait for about 4 minutes, then put it on the pan to cook briefly so that the meat can be hunted again.
Put the mixture of minced garlic, scallions, marinade, lemongrass into the hot oil pan. When the mixture is yellow, turn off the stove.
Then add a layer of fresh milk with sugar on the surface of the meat to create adhesion for the satay. Spread the cooked satay mixture over the surface of the beef. Then put the meat in the oven.
---
So, here are 3 easy ways to make delicious and easy grilled beef that anyone can do right away. It's not too difficult to find ingredients and it's also very easy to process. These dishes are often popular in family meals or parties.
Hopefully, the article can give you more knowledge to add to your family's menu delicious grilled beef. Try it now and feel the difference between the 3 recipes above!